Recapping OSL Group's Master Cutler Challenge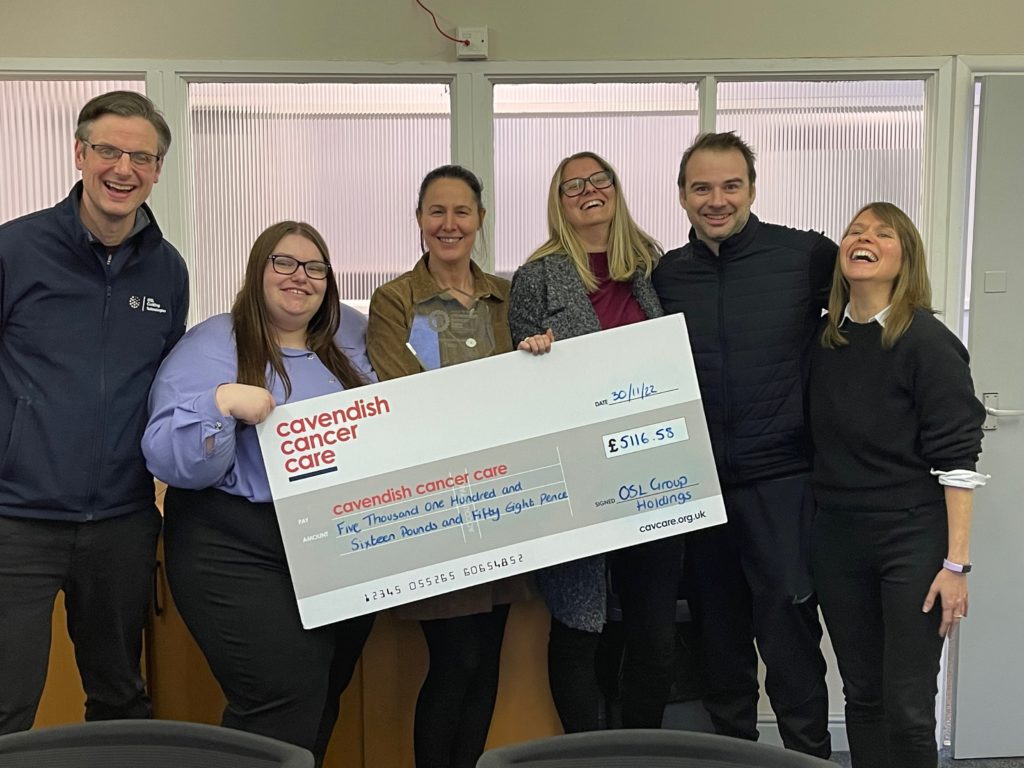 This year, OSL Group are proud to support Cavendish Cancer Care, a charity dedicated to supporting individuals and families impacted by cancer. Their work helps thousands of people each year navigate the incredibly difficult effects of a cancer diagnosis, helping access support, counselling and other resources.
To assist their efforts, we took part in the Master Cutler Challenge, a fundraising initiative which takes place from March to September, during which teams complete various events to raise money for the charity.
Julie Finchett, HR and People Manager at OSL Group, played a key part in the organisation of the Challenge, adding the following:
Teams from different businesses within the Group took part in a variety of different challenges, here's a recap of their efforts;
Securefast
Climbed 3560ft up Mount Snowdon in Wales.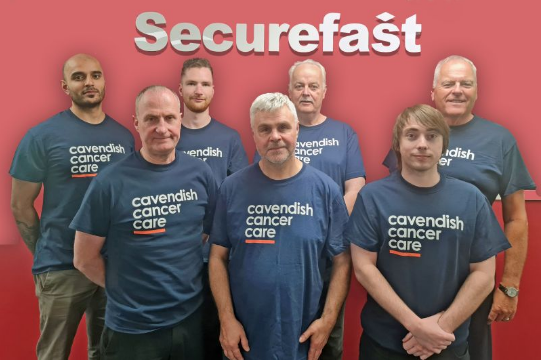 The 10-person team from Securefast climbed the tallest mountain in Wales on the 18th of June, 2022, marking their second time conquering Mount Snowdon.
With ages ranging from 28-70, the team demonstrated admirable resilience in their ascent of the peak, representing the same collaborative effort and support that the organisation puts into their workplace. With good weather and high spirits, the team were even lucky enough to get a clear view at the top of the mountain.
Congratulations to the Securefast team for their achievement and continued charity efforts.
Keep up to date with Securefast's latest news here:
Owen Springs
Completed the Kinder Scout Climb, reaching heights of 2087ft.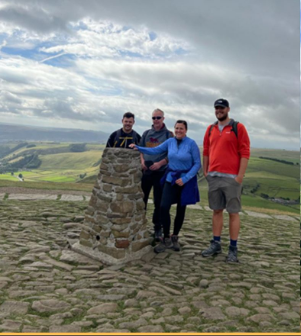 Taking on the Kinder Scout Climb, a 4-person team from Owen Springs made their way up 2087 feet,
The team took a slightly alternative route, travelling up Mam Tor, across the top of Hollins Cross, down into Castleton, passing Cave Dale and walking up the hill by Winnats Pass.
Congratulations to the Owen Springs team for completing this daunting route, a fantastic example of perseverance for an excellent cause.
Stay updated with the latest from Owen Springs here:
CQR and OSL Cutting Technologies
Cycled over 90 miles from Liverpool to Sheffield.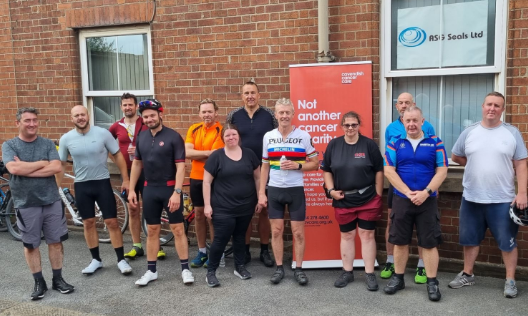 A joint effort by members of both CQR and OSL Cutting Technologies, the team cycled from Liverpool to the OSL Group HQ in Attercliffe, Sheffield, a journey of over 93 miles. Travelling through everything from industrial cities to the rural Peak District, the team completed this incredible feat in a display of fantastic camaraderie.
Keep up to date with the latest news from OSL Cutting Technologies here:
Stay informed about the latest CQR news here:
We're extremely proud of the effort our staff have put in across the Group to support Cavendish Cancer Care. Read more about the fantastic work they do here.
Not only was this a brilliant opportunity to support a great cause, it also provided the chance to further develop a core aspect of our Group ethos; teamwork.
Dan Casey, Group Head of Marketing, who played a crucial role in the Group's success, had this to say: