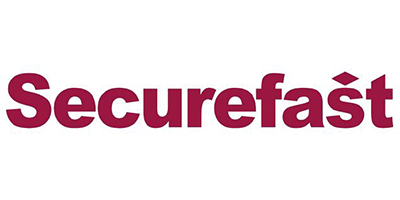 Securefast
Securefast offer a wide range of Fire and Security Products including the Deedlock electro-magnetic range of locks and electrical releases, door entry systems, standalone access control systems as well as the Entra+ Network Access Control system, together with many other leading brands of access control. The company has a technical support team with qualified engineers online to help with specification and scheduling services.
Many of Securefast products are fire rated for use on FD30 and FD60 fire doors with performance test evidence to support for many commercial applications.
A number of mechanical locking solutions including two ranges of Pinson padlocks, mechanical digital locks, panic hardware and our Accessible range of locks, specially designed to meet the needs of BS 8300-2001 and contribute to satisfying the requirements of the equality act 2010.
Members of the Doors and Hardware Federation (DHF) and Associated Member of the Guild of Architectural Ironmongers (GAI), Securefast ensure they are aware and up to date with any changes in the security market with representation on their Technical Committees.
Visit Site
Teamwork
Our people are a core part of our success. As we have a large team at the OSL group it is crucial that we can work together to help the business achieve its objective.
Integrity
We rely on the integrity of our team to be trusted to perform in their role to the best of their ability.
Safety
Safety is of paramount importance to our group. We provide a safe working environment, yet we rely on every team member to perform their duties in a safe manner.
Passion
We are very ambitious and passionate about providing the best product and service to achieve our growth objectives. We look for ambitious, passionate people to join the team to help us to drive the company forward.
Quality
Quality is important across the entire business, whether that is quality of product or quality of procedure. We are looking for people to join us and to provide high-quality outputs to deliver the best product and service.