28/06/2022
Ashleigh Johnson
Reaching New Heights With Securefast To Raise Money for Cavendish Cancer Cancer Care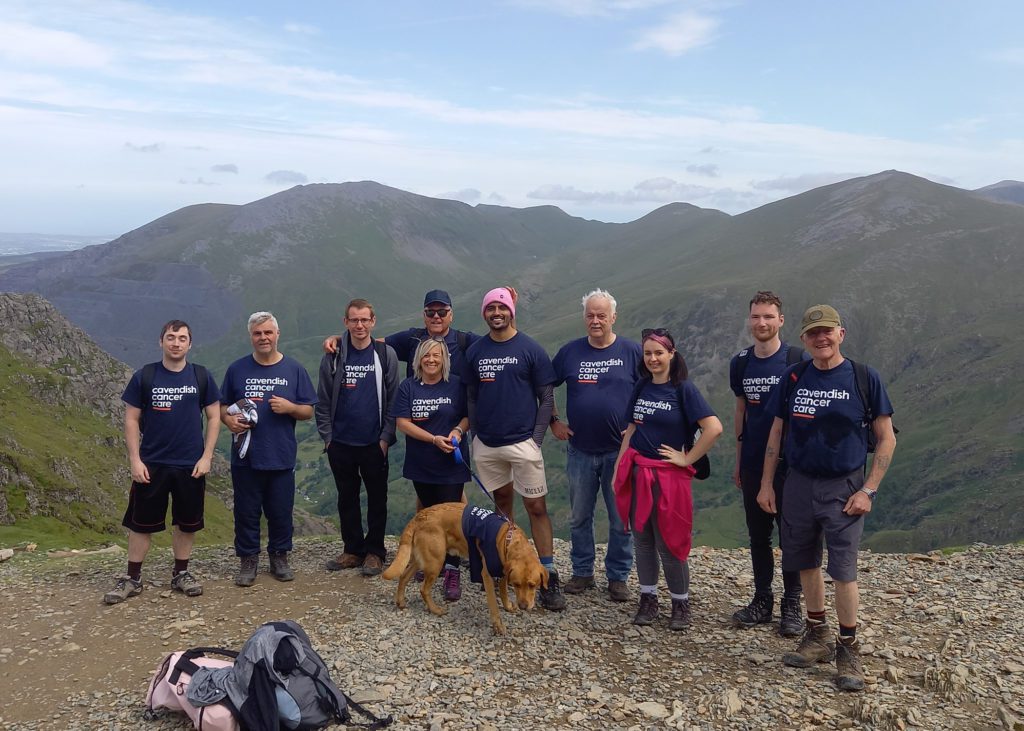 On the 18th of June 2022, members of Securefast climbed Snowdon, the snow-peaked mountain in North Wales, to raise money for Cavendish Cancer Care which the parent group, OSL Group, are supporting this year.
Cavendish Cancer Care strives to provide therapies, a space to talk and more in support of those who are diagnosed with cancer, at any point in their lives, to bring hope, care and solutions to those who need it most, from patients to their family members.
You can discover more about Cavendish Cancer Care and how you might be able to support this amazing charity, here.
The journey from the Midlands to the rocky regions saw the accent begin at 9. am and the reaching the summit was achieved by the team at midday. Securefast's team spanned ages from 28 to 70, and undertook this feat of greatness that accumulated a sense of achievement and a whopping £1,950 raised in charitable funds.
The terrain challenged Securefast's team and encouraged moments of empathy, team-building and tackling the harsh environment of Snowdonia where paths are rocky and rugged and the incline begins to bring cooler climates.
With the views from above the clouds offering breathtaking moments and an escape from the ever-busy world below, Securefast reveled in its second time atop Snowdon.
As part of the Master Cutler Challenge, created in 2008, the OSL Group, Securefast, and more have been raising funds under this entity created by the Cavendish Cancer Care charity. Want to take part in this amazing charitable event? You or a business and in fact, anyone can take part between March and September, offering you ample time to follow in the footsteps of the team listed below.
The team consisted of Duncan Crawley, Keith Clare-Bowen, Kevin Farrell, Holly Farrell, Dan Harris, Rishi Harbias, Jake McMahon, Paul Goodwin, Adam Wilkinson, Kellie Sandys and her beloved dog Norman.
Giving and charitable action can come in many forms, but an expedition of Snowdon is up there with some of the toughest.

Discover more about Securefast and the OSL Group by visiting their websites. Keep an eye out on other events that the OSL Group and it's companies will be getting involved with on our LinkedIn.