OSL on ice!
The OSL team take to the ice in support of local charity Cavendish Cancer Care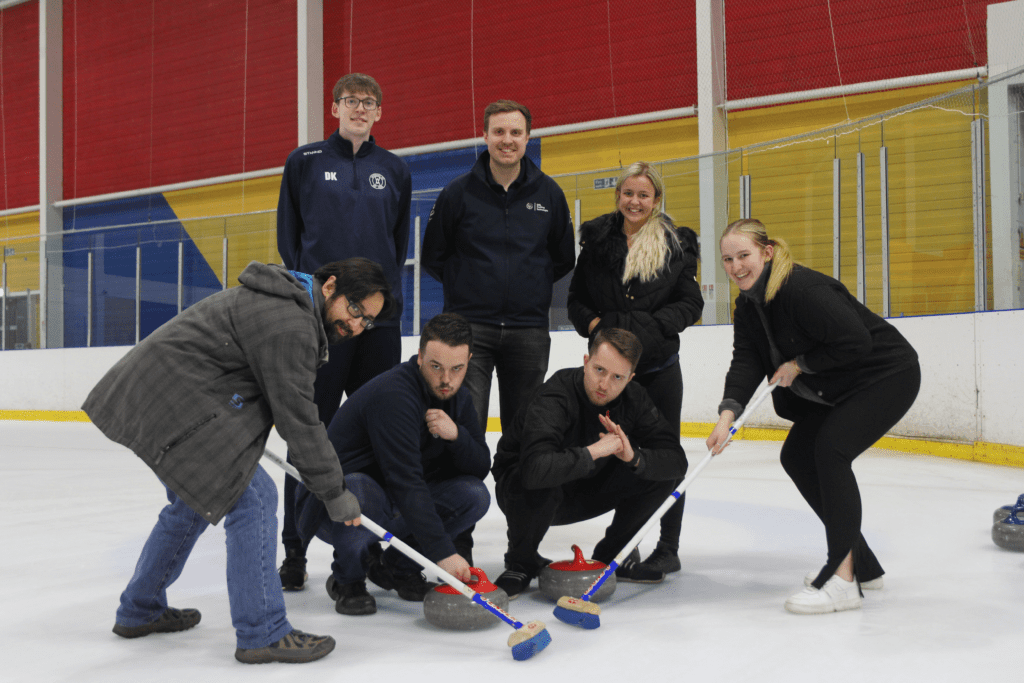 Two teams from across the OSL group banded together last Wednesday to compete in the Corporate Curling Competition after we were invited by the fantastic local charity Cavendish Cancer Care . This event brought together a whopping 60 people from over 18 businesses to fight to see who the true King of Curling is in the South Yorkshire!

From beginning to end, the iceSheffield arena was filled with laughs and cheers (and the few occasional slides) as each team played each other in a best of 3 situation, with the overall winners being awarded medals and (more importantly) bragging rights at the end of the event.

It was our second foray into this sport, before Christmas we competed in the first ever Corporate Curling event and placed a respectable 2nd in the competition. It wasn't meant to be this time around, with key curlers missing and the level of competition increasing, there was a somewhat different result. To save our company from admitting shameful defeat, we'll only admit that our 30+ years of industry experience did not transition well into curling, but it certainly revealed how difficult it is! The outcome also may have begun a discussion to invest in some training to save us the embarrassment next time.

Obviously winning was not the end goal of us participating in this event, but it was to help raise awareness and support the incredible Cavendish Cancer Care. This noble charity aims is to provide support to local people living with cancer. Cavendish has been raising funds for over 30 years with the goal of providing support, counselling, and complementary therapy to people across South Yorkshire, North Derbyshire & Nottinghamshire.
Strategic Partnerships Manager Kirsty White provided further insight into why these types of charity events are so vital. "Events are hugely important to us at Cavendish as it's a great way for us to engage with our current and potential supporters, but also to raise vital funds for the charity… The support from companies like OSL are integral to what we do as not only does it help us raise funds, it also helps us reach all of their employees through awareness of the charity. Curling is such a fun sport and something no one has ever thought to try. It was the perfect choice for a fun networking event to engage our corporate partners. What I love about the event is it caters for everyone, no matter what their job role may be or who they are at a company, it's a brilliant team building exercise."
If you would like to get involved in future events, fundraise, or simply donate, please visit the Cavendish website here or contact them via phone 0114 278 4600. If you need to access help or support, they are a self-referral service that aim to see you within 5 working days of you contacting them.
We genuinely loved being a part of this event and encourage other businesses to participate. We can certainly guarantee that we will be attending the next event to help raise money for such a great cause in such a fun way!