Sheffield manufacturer raises thousands for local charities with limited edition NHS cutters line
OSL Cutting Technologies donates £5K to Cavendish Cancer Care and Sheffield Hospitals Charity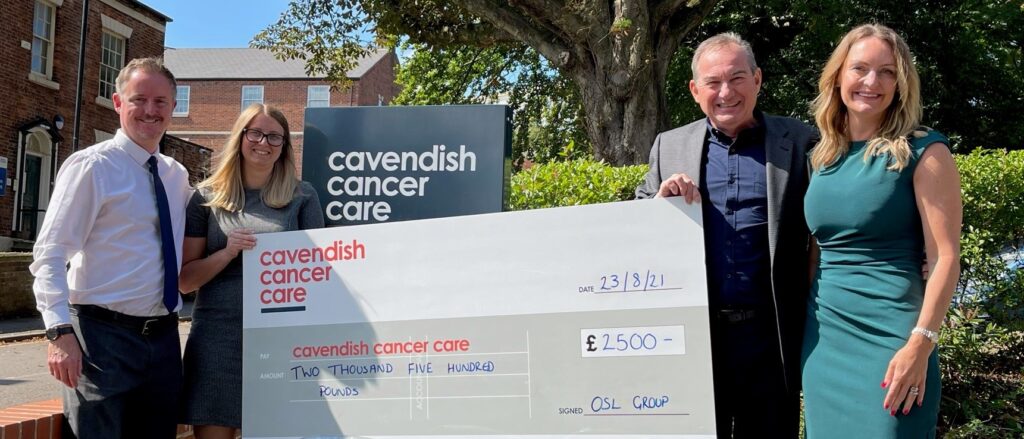 Yorkshire manufacturer OSL Cutting Technologies (OSLCT) has raised £5k which will be shared equally amongst two local charities – including Cavendish Cancer Care and Sheffield Hospitals Charity.
The donation follows the company's commitment throughout May and June to produce a range of blue coated cutting tools in recognition of the work of key and frontline workers during the pandemic.
Available to UK customers and presented in limited edition packaging showing the message of support, a portion of the money from sales was set aside to help support health charities that operate in and around OSLCT's hometown of Sheffield.
Across the two months, the manufacturer was able to secure the sale of more than 20,000 blue cutters, raising a grand total of £5k.
Speaking about the fundraising initiative, OSL Cutting Technologies CEO Mathew Grey said: "It is a privilege to be able to show our support to those charities that have done so much under such unprecedented circumstances over the last year.
"Both the Sheffield Hospital Trust and Cavendish Cancer Care have played an important role in the lives of our colleagues over the years, so we are particularly pleased to have named them as our chosen charities on this occasion.
"We hope the funds raised will go some way towards helping others in need in the future."
An independent charity funded almost entirely by donations from local businesses and members of the public, Cavendish Cancer Care was established in 1991 and provides support to people living with cancer across South Yorkshire, North Derbyshire and Nottinghamshire.
Kirsty White, Strategic Partnerships Manager, at Cavendish Cancer Care said: "Donations and fundraising from companies from charity partners like OSL Group are vital in making sure we can be there for everyone who is affected by cancer.
Our individually tailored therapy is free of charge to whoever needs it, whether you are a patient, carer, friend or family member. However, we wouldn't be able to offer this support without the generosity of our partners and fundraisers."
As one of the largest and most successful NHS foundation trusts, the Sheffield Hospitals Charity provides a range of hospital and community services for people in Sheffield. The trust manages five of Yorkshire's best known teaching hospitals.
Funds donated will go towards the Secret Garden Project which will see them transform a disused piece of land at the heart of Sheffield's Northern General into a stunning dedicated well-being garden – giving staff and patients the access to outside space to help make their job or their time in hospital that little bit easier.
Gareth Aston, Chief Executive Officer for Sheffield Hospitals Charity, said: "Our heartfelt thanks go to the OSL group for this generous donation. Thanks to them, we are one step closer towards making this important project a reality.
"At Sheffield Hospital Charity we are dedicated to supporting projects that place real value on the mental health and well-being of staff and patients, never more so than on the back of the COVID-19 pandemic.
"We know what an enormous difference the Secret Garden will make, but what is incredibly positive for us to see is the way that the local community has supported this initiative and this donation from the OSL group is testament to that."
For more information contact:
Isabella Storey
Isabella.storey@mkpublicrelations.co.uk
07951685207
Ashlea McConnell
ashlea.mcconnell@mkpublicrelations.co.uk
07852282802