OSL Cutting Technologies officially receives prestigious Queen's Award for Enterprise
Yorkshire manufacturer presented award by Lord Lieutenant Andrew Coombe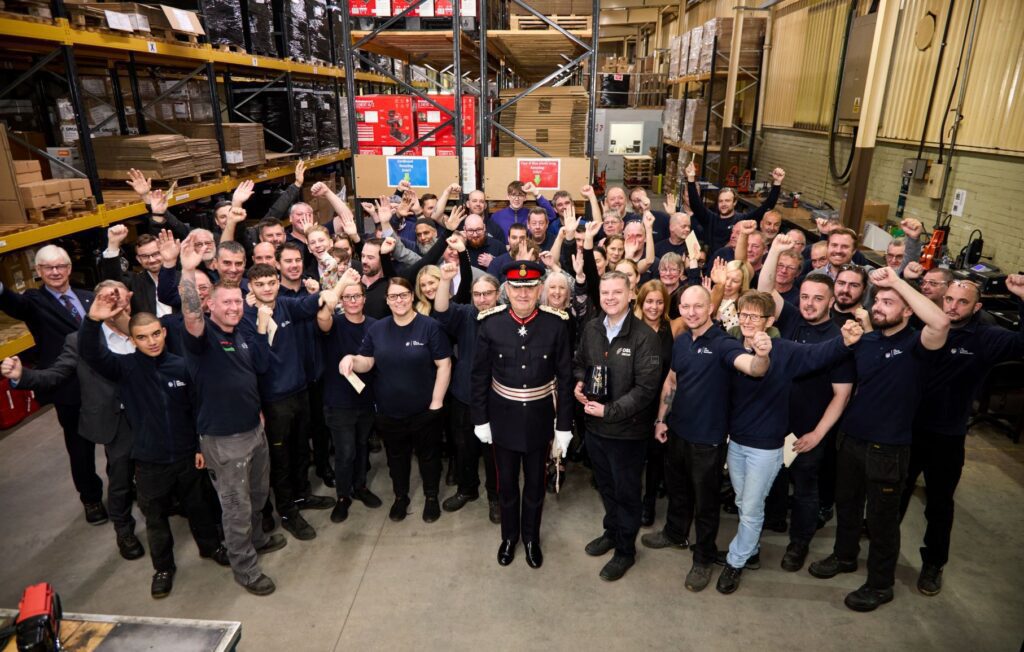 The Lord-Lieutenant of South Yorkshire, Andrew Coombe, today visited the Sheffield based factory of leading manufacturer OSL Cutting Technologies to present the Queen's Award for Enterprise in the International Trade category which was awarded to the firm earlier this year. 
The Lord-Lieutenant was given a tour of the manufacturing facilities by Head of Manufacturing Chris Parkin and recent regional winner of Make UK's Apprentice of the year award Freddie McDonnell.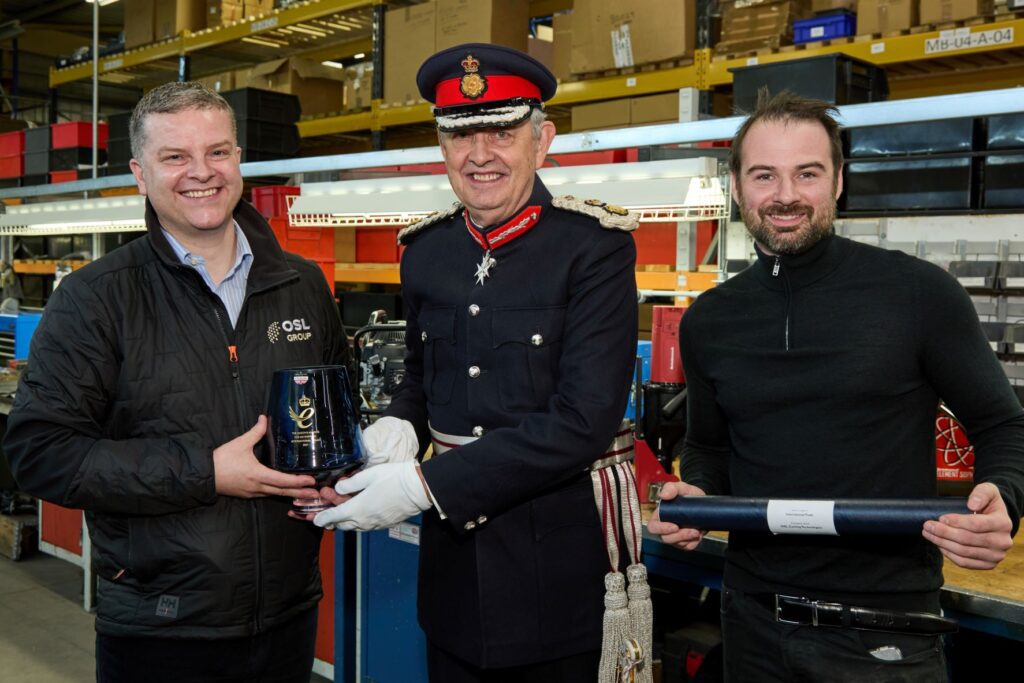 The Royal Grant of Appointment scroll and a commemorative crystal bowl was received by OSL Group CEO Matthew Grey and OSL Group MD Stuart Adams on behalf of the firm at a reception which also took place at OSL's factory on Burgess Road in Sheffield.
Now in their 55th year, the Queen's Awards for Enterprise is an awards programme for British businesses and organisations which excel at international trade, innovation, sustainable development and promoting opportunities.
Established in 2015 and boasting offices across Europe & the USA, OSL Cutting Technologies is one of the 205 organisations nationally, to have received the recognition which is considered to be the highest official UK award for British businesses.
Now able to use the globally recognised emblem for the next five years, the prestigious award comes in recognition of OSL Cutting Technologies position as a global leader in the design and manufacture of cutting tools.
Employing more than 100 people from its base in Sheffield, its brands include Rotabroach, GJ Halls, Taylor & Jones and Unibor. In 2019 the business also announced the acquisition of Universal Drilling.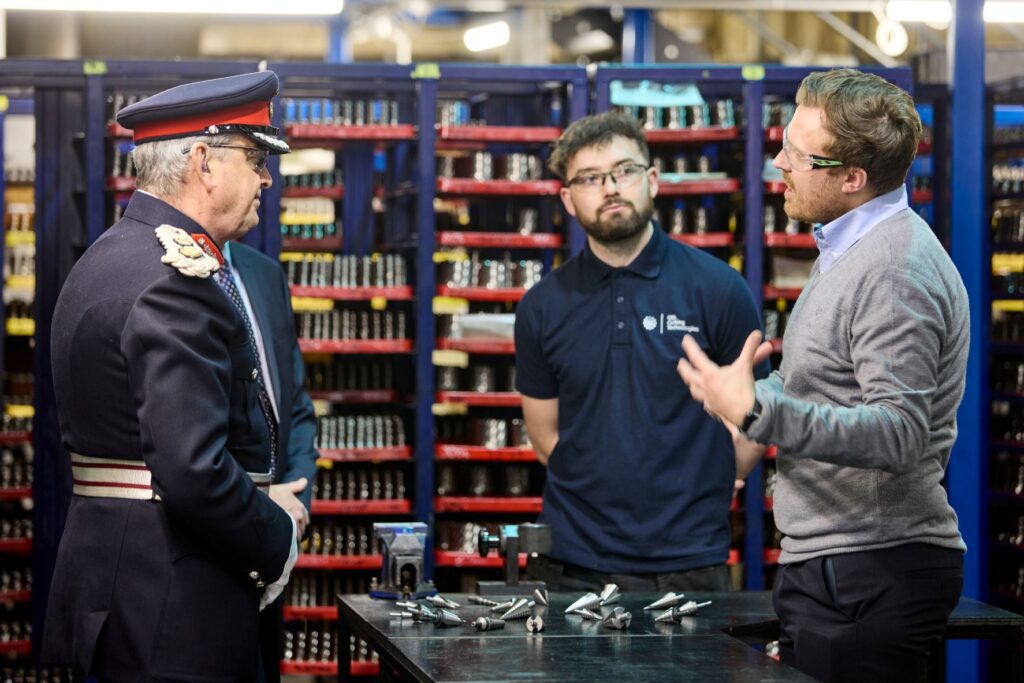 Speaking of the award OSL Group CEO, Mathew Grey said: "To have received the physical award presented to us by Her Majesty's Lord-Lieutenant Andrew Coombe is a real honour. It was a privilege to share this with our team, who have made winning this award possible.
"We are proud to represent Sheffield as the only business to have won the award within the city this year and the only to win the international trade category, it feels great to continue to represent its industrial heritage in a modern light.
"Having a prestigious award behind us as we represent Sheffield in international markets will help us to grow our footprint and drive us to higher levels of excellence.
"This is further proof that local manufacturing businesses can outperform international counterparts in their home markets as well as in our own."
A family-owned business with a manufacturing heritage dating back to 1864, OSL Cutting Technologies has developed into one of Europe's largest manufacturers of High-Speed Steel cutting tools.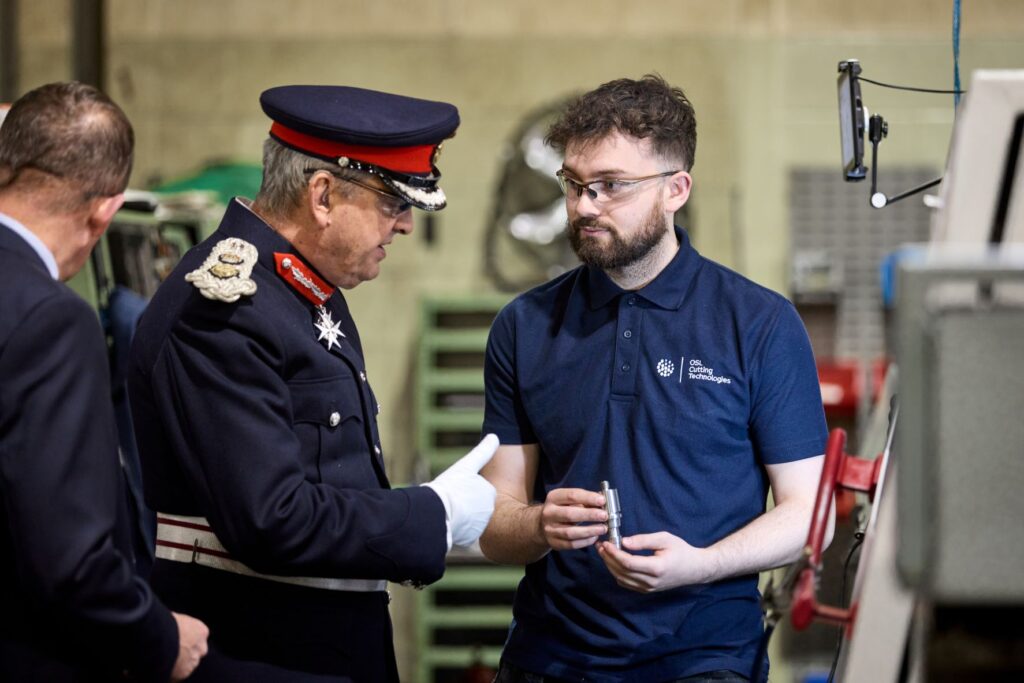 For more information contact: 
Isabella Storey
Isabella.storey@mkpublicrelations.co.uk 
07951685207 
Ashlea McConnell
ashlea.mcconnell@mkpublicrelations.co.uk     
07852282802